LETS TELL YOU WHY WE LIKE OPENCART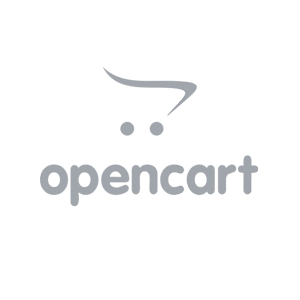 OC
Opencart is probably the best for any small to medium online shop, as its simple to operate, comes standard with many features although its designed to be kept simple, so if you are happy with an "almost" perfect solution out of the box, Opencart is definately a contender,
Opencart has on the other hand come a long way since ZOO Media first started using it. Opencart's huge downside is its SEO flexibility, although ZOO Media have taken the time to scope out the best add-on, which does a superb job to say the least,
Firstly, Opencart is an Open Source platform, as you can start to see, ZOO Media enjoy working with Community driven Ecommerce solutions.
Opencart's Market place has over 13 000 add-ons awaiting your selection or requirement, and that excludes Opencarts ability to add additional features via their newly introducted API and WebService.
Couldn't have said it better, By Opencart themselves "OpenCart comes with a fully mobile friendly admin area, complete with detailed product, order and customer management, sales reports, marketing tools and even more - allowing you to manage every aspect of your new online store from any device, anywhere in the World. Use the quick and concise dashboard to keep track of your sales, or choose from one of the many menu options to view more detail."
Contact ZOO Media at any point regarding Opencart, even if its just for a brainstorming session
ZOO

MEDIA WANTS TO HELP YOUR

BUSINESS
---
We have a number of ecommerce business strategies ready and waiting for your ecommerce business.